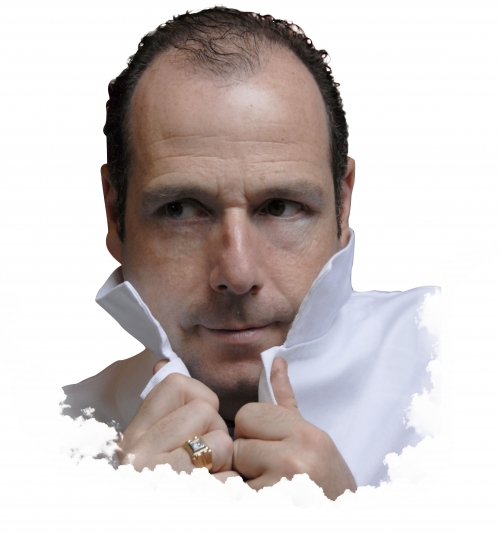 Guy Nouchy
Contemporary artist
In 1980, walking in Paris, Guy Nouchy has visited an exhibition of a modern painter ; he discovered the art of collage and mixed techniques. This kind of art symbolize for him Dream and Imagination !
So, and spite of himself, it's the beginning of a long process until… 2004, when he tried this technique for the first time.
First he is clumsy, and paintings just for him fun !! However, things take place…
No preconceived idea, no theme, he let himself be inspired by a piece of newspaper, fabric, musicpaper, then glue on the canvas.
He allows his mind to wonder and express his "Internal follies".
Acrylic, old papers, stamps, scriptures from Asia, gold leaves, sands… Guy Nouchy is always looking for news materials ; his painting is over when his final vision seems homogeneous, quiet and soothe.
After a long reflexion, he may retouch his work to "print" his moment vision.
By his technique, Guy Nouchy take people onboard in a long travel for an inner journey.